Spiritual Learning
The spiritual and religious life of St Catherine's Catholic Primary School is formed around and rooted in our Mission Statement for the formation of all our pupils and as an inspiration for all who work in or visit our School.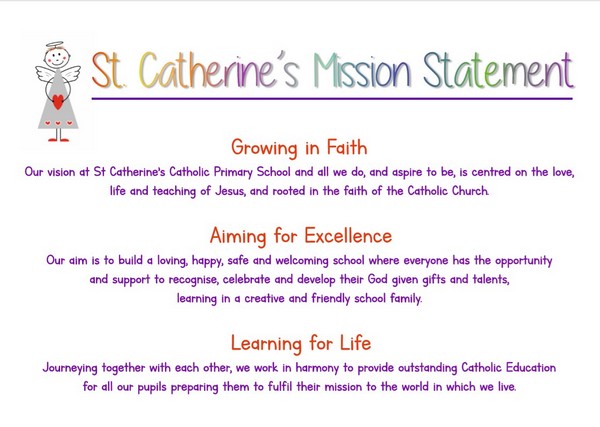 St Catherine's is a School where prayer, worship and learning are centred around the teachings of Jesus.
Inspired by the Holy Spirit, we value individuality and celebrate diversity by building position relationships within our community.
Based on the teachings of the Catholic Church, we promote the spiritual, moral, intellectual, physical, creative and social development of each child, so that they realise their full potential and are well prepared for their future lives.
We are proud that in our last inspection of Religious Education (November 2015) we were judged as an 'Outstanding' Catholic School and we strive to maintain and develop this outcome.
Spirituality, Prayer and Collective Worship Policy