St Catherine's Church
The School's Parish Priest, Father Boniface, and Deacon Adrian support the School on a regular basis. The school has strong links with The Roman Catholic Church of St Catherine of Alexandria, Beach Road, Littlehampton and strives to become an active partner - within the ethos of the Family, Parish and School - in a practising Catholic Faith Community.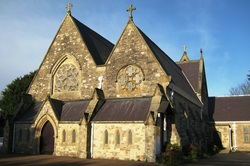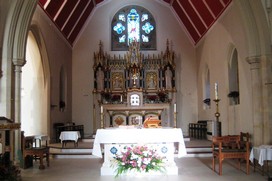 School families are warmly encouraged to take an active role in strengthening Home, Parish and School ties by attending Mass at St Catherine's Church, and by taking part in Parish and joint Parish/School activities and events.
The church produces regular newsletters - Current newsletter.
Further information can be viewed on the Church's website www.stcatherineschurchlittlehampton.org