St Francis - Reception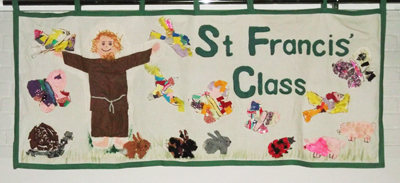 The Phonics scheme used in KS1 is Phonics Play which is based on Letters and Sounds.
Please encourage your child to read and write at home. Talk to them about their writing habits, encourage them to keep a daily diary or to help you write shopping lists. We want to inspire children and to help them develop positive attitudes towards all kinds of writing.

St Francis' Class - Knowledge Mats
Autumn Term 1 - Once Upon a Time